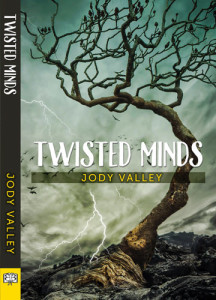 A woman is found dead in the wetlands outside of Lakeside City, Michigan. When the town learns the nature of the markings on the dead body, panic rages through the community. And when citizens discover that the dead woman was a lesbian, and that her lover happens to be a local high school teacher and girl's coach, bedlam breaks out in this ultra conservative community on the shores of Lake Michigan.
Private investigator Kera Van Brocklin has her hands full. She's trying to prove that her client, the high school teacher, didn't kill her lover—not an easy task in a town of bigotry and right-wing fanaticism. If that weren't enough, Kera's personal life isn't going so well either. She fears that her girlfriend, Mandy, is leaving her for another woman.
Trying to prove her client's innocence by finding the killer, Kera is drawn into the web of a demented
murderer who is ready and willing to kill again.
Twisted Minds is the highly anticipated sequel to the Golden Crown Award finalist A Venomous Cocktail.
Read an excerpt
Purchase at Bella Books
Purchase on Amazon
Purchase at Schuler Books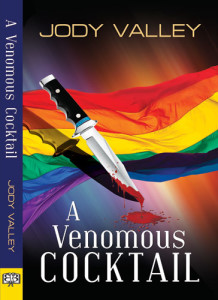 Shattered and desperately in need of healing, Kera Van Brocklin has left one war zone only to find another awaits her at home.
Her father's funeral is only the beginning of a breach in her Michigan hometown's peace as LGBT activists push for civil rights only to be stymied by a mysteriously funded "citizens" group. She doesn't want to take sides, but has little choice: she is an out lesbian and her old friend Mandy is leading the charge for rights. Her feelings for Mandy, after all these years, only complicate her emotional stability.
Her decision puts Kera further at odds with her twin, Deidre, whose marriage to a right-wing religious leader strains their once close relationship. With tension running high, the last thing anyone expects is a brutal murder—and that Kera is the prime suspect.
A page-turning story of murder, love and justice  from newcomer Jody Valley!
Read an excerpt
Purchase at Bella Books
Purchase at: Amazon.com
Purchase at Schuler Books