Jody Valley's LGBT Sequel Brings Dark Thrills
BY AJ TRAGER
Originally printed 5/19/2016 (Issue 2420 – Between The Lines News)
LANSING – Many writers struggle with protecting their protagonists too much, which leads to poor character development and a stifled plot. Jody Valley is not that writer. Valley's sequel to "A Venomous Cocktail" — "Twisted Minds" — was released in February and has thriller readers completely enthralled as they race through the happenings of a murder mystery involving unhinged figures paired with Valley's quick wit.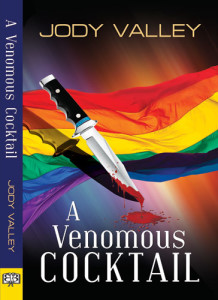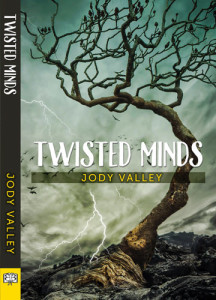 "Maybe it's just my pathology?" Valley said. "I like to put people in bad situations and make things worse and finally let them get out of it. I find it challenging to put all the clues along the way — to stash them but not give it away. And try to figure out who says what, when and what's going to come next. It's like a puzzle to remember all those things and keep them in my head, and know when to introduce things at a specific time or not."
"Twisted Minds" tells the story of Kera Van Brocklin, a private eye living in a fictitious town on the west side of Michigan called Lakeside City. Kera is a veteran dealing with PTSD from her time serving in the Iraq War, and her adventure turns even darker when she is hired by a lesbian teacher who has been accused of murdering her partner.
Lakeside City loosely resembles Holland, Michigan and has all the classic details of a lakeside village including a diverse yet conservative small-town atmosphere, a beautiful lighthouse, conflicting personalities and small town drama.
"My protagonist is very flawed which makes it difficult for her," Valley told BTL.
Valley wanted to make some significant changes from her first book which featured the changing dynamic between Kera and her partner Mandy, how LGBT families cope with death in the family, and the intersection of LGBT activism and small town politics.
"In the first one you didn't know until the very end who had done it, but in this one you don't know who it is but you're hearing from them. It's a different way of putting the story together. I like figuring out different ways of doing things — it keeps me interested in what I'm working on," Valley said.
Without giving too much away, the thriller starts with a murder, described in the perspective of the killer.
"In this one you start out hearing from the murderer. It starts right out and goes along hearing from this person and then what's going on with Kera," Valley described.
It's a new technique that she's trying out and said that the process of writing those scenes was quite dark. She had to get into the mind of a murderer in order for readers to truly suspend their disbelief. In Lakeside City, it's not just the murderer who has temperament and violence problems — the dark energy has infected many within the town. Valley had to flirt with violence to create the formidable feel of the town and pulled from her 12 years of social work experience to create the havoc in Lakeside City.
"I think that when you listen to people all day long about what goes on in their lives and what they're thinking and feeling, you have a lot of insight into why people do things and you understand where they're coming from," Valley said. "It gave me a good understanding of people."
Valley harnessed more than just her social work experience to create the dismal feel of the town and pulled from the experiences she has had throughout her life living as an out lesbian facing direct and indirect instances of violence.
"I think the whole city is twisted. I think it's rampant with twisted thoughts. I have lived the life of a lesbian woman for many years. I thought about how people see us — even today," Valley said.
In a previous interview with BTL directly following the debut of her first book, Valley confessed that her sequel would be named "The Mark of Satan." The title was changed to "Twisted Minds" after a suggestion by Valley's wife.
"I thought that would give it the wrong idea of what the book is about," Valley said. "People would see that as a different genre. It was my wife that came up with 'Twisted Minds.' She came up with the title and designed the cover, too. She's a talented artist. It gives the flavor of a mind not doing well."
To learn more about Valley or her protagonist Kera, visit her website at http://www.jodyvalley.com.
Jody Valley Debuts LGBT Novel Set in Michigan
BY SHELBY CLARK
Originally printed 1/16/2014 (Issue 2203 – Between The Lines News)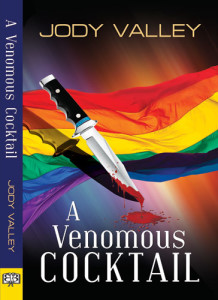 Michigan-based author, Jody Valley, has just released her debut novel, A Venomous Cocktail, the story of a lesbian war veteran named Kera who returns to a fictional west Michigan town. Kera is then faced with the turmoil of Post-Traumatic Stress Disorder (PTSD), unrequited love, a right-wing identical twin sister, and a town who wants to take away her rights.
The book blends mystery, suspense, and romance as Kera Van Brocklin returns home for her father's funeral. The soldier finds her hometown in chaos as LGBT activists push for civil rights against a mysterious "citizens" group that stops them at every turn.
Unable to stay out of the fray, Kera must tackle the issues in her town in addition to facing her feelings for her old friend, Mandy, and the tension of dealing with her sister, Deirdre.The plot thickens as a brutal murder occurs, leaving Kera as the prime suspect.
Valley, a former social worker specializing in LGBT counseling, had retired for several years when she decided to start writing the book. She was no stranger to the written word, having worked on a BTL column for over a decade.
Valley began writing while she and her partner, Elaine, were taking care of their first grandchild and Valley's aunt. Facing multiple tasks was difficult for the author: "For a long time, my writing took a back seat to these responsibilities. There would be long gaps in time when I couldn't work on the novel, slowing the process down. When I'd get back to writing, I would have to reacquaint myself with my work. However, even when I was busy with caretaking, I felt like I lived in and worked on my novel much of the time."
Valley found herself thinking specifically about her protagonist, Kera, often. Coupled with inspiration from her past, Valley was able to write a complex novel.
"My protagonist and her sister are identical twins. Years ago, I knew female identical twins: one heterosexual, one involved with a woman. Being a clinical social worker, I found identical twins with different sexuality very interesting," Valley says.
"In my book, the twin issue is relevant, but more of subplot. However, the idea of knowing these twins is what inspired my book. The twins [in the book] aren't anything like the ones I knew long ago, nor does my book have any similarities with their lives. Just the idea of identical twins having different sexual orientations inspired me."
The writer's background in clinical work also helped shape the book. "Having a social work background certainly helps me to know about human nature, what people do, what people say, and understand the various ways people deal with their lives in adversity," admits Valley.
"Family stress is part of everyone's life, and is often worked on in counseling, so I've dealt with family and many life issues with clients. I've counseled people who've experienced PTSD, so I know their struggle as well."
So far, the book has sold very quickly at Schuler Books and Music in Lansing, with positive feedback. Fans of the book have already made comments on Facebook about loving the work. Valley is understandably pleased.
Publishing had fortunately proved to be a smooth task. "I didn't try to sell my novel to anyone other than an LGBT publisher. I was lucky. I picked the publishing company (Bella Books) that I wanted to handle the book the most, and they accepted," says the author.
Valley is currently editing her sequel to the novel, called The Mark of Satan. Including both old and new faces from the world of A Venomous Cocktail, the book deals with the frequent misunderstandings of pagan religions, specifically Wicca. A yet-to-be-titled third book, to be set in both Michigan and Alaska, is in the works.
A Venomous Cocktail can currently be found at Schuler Books and Music, 2820 Towne Center Blvd., Lansing. They can be reached at 517-316-7495 or by visiting www.schulerbooks.com. The store will host a wine and cheese reception for Valley's book at 7 p.m. on Jan. 22.
The novel can also be ordered by request at other local bookstores.
To learn more about Jody Valley and her book, visit www.bellabooks.com or find her on Facebook.
March 2 2016 11:48 AM
Local author explores sexuality, small-town politics in 'Twisted Minds'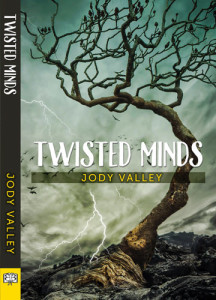 "Twisted Minds," the latest mystery from local author Jody Valley, opens with a morbid and moody scene. A brutal murder is in process, but we don't know the identity of the victim or the killer.
"She gave out another groan as the freezing water iced its way into her consciousness and awakened any remaining awareness," she writes.
"Twisted Minds," a follow-up to 2014's "A Venomous Cocktail," once again features Kera Van Brocklin as lead protagonist. In this installment, Kera has transitioned into a career as a private detective. She's still suffering from Iraq War-induced PTSD and still self-medicating with marijuana — much to the chagrin of her identical twin, Dee. Her service dog, Lakota, a Rottweiler/ shepherd mix, helps keep her on an even keel.
Marijuana and PTSD aren't the only complications facing Kera. She believes her girlfriend, Mandy, may have eyes on another woman. She's also concerned that Dee may be experimenting sexually. These relationship problems do get complicated, but not as complicated as the murder mystery that unfolds. The murder uncovers a web of secret relationships, including a ménage a trois, a Wiccan coven, Satanism and a politician with a bisexual spouse.
These entanglements create tension that Kera must overcome if she hopes to solve the complicated murder before another victim is added to the tally.
The mystery is set against the backdrop of a conservative western Michigan city that is considering including LGBT people in its civil rights ordinance. Initially, Kera is hired to locate a missing person. After a little sleuthing, she gets the feeling that something is terribly wrong. The woman she is looking for is in a gay relationship, which she has kept secret because her partner is a high school teacher and a girl's basketball coach.
When the woman is found in a shallow grave, Kera thinks to herself, "Jesus. So many secrets."
Although a protagonist with PTSD is becoming a cliché in mysteries and thrillers, Valley, an East Lansing resident, pulls off descriptions of the condition with expertise, assisted by her experience as a former psychiatric social worker. She has also been an activist in local civil rights activities, which adds authenticity to Mandy's role in local politics.
Valley celebrates "Twisted Minds," which was officially released Feb. 23, with an author talk and book signing Tuesday at Schuler Books & Music's Eastwood Towne Center location. The author has been an avid reader of mysteries and thrillers from an early age.
"Growing up, I always wanted to a reporter or a spy," she said.
Valley read books from the Nancy Drew and Mr. Moto series when she was young and still enjoys thrillers like "Gone Girl." She began writing her own mystery series as a challenge to herself. It took her two years to finish "A Venomous Cocktail."
After finishing the book, she submitted it to Bella Books, a publisher of lesbian-themed books. It was quickly accepted and went on to be a finalist for the Golden Crown Literary Society awards, which recognizes the best in lesbian-themed literature.
Valley particularly likes to weave strong psychological elements into her books. Sexuality is also an important theme, but that doesn't always come naturally.
"The hardest thing for me is to write love scenes," she said. "I hate them. They are absolutely the worst thing."
Valley said it's much easier for her to write dialogue, an area where many novice writers find themselves tongue-tied.
"I hear them talking in my head, and I'm able to put myself in their heads," she said. "The characters move me."
In the book, Kera practices Shamanism, which is also based on experiences in Valley's life.
"I practice it and I have for years," Valley said. "My character experiences healing through Shamanism — not Jesus."